Русская Торговая Организация, ООО,

RU
Маньчжурия, CN
The russian grain company Russian Trade Organization / RTO offers maize according to GOST of Russia on the terms CIF / DAP China on the following characteristics: grain
Нанкин Muqia Биотехнология, Corporation, Нанкин
[Наименование]: Холин Хлорид Носитель Кукурузного Кочана фид грейд порошок/жидкость [Международное Наименование]: Choline Chloride Corn Cob feed grade powder/liquid [Химическая Формула]: C5H14NCLO В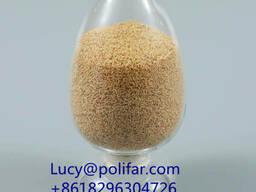 Polifar Group Limited, LLC, Нанкин
[Наименование]: Холин Хлорид Носитель Кукурузного Кочана фид грейд порошок/жидкость [Международное Наименование]: Choline Chloride Corn Cob feed grade powder/liquid [Химическая Формула]: C5H14NCLO
Лидапищеконцетраты, ОАО,

BY
Пекин, CN
Open Joint Stock Company offers you to consider the op-portunity of your assistance in sales of our production. Our enterprise is dealing with the foodstuffs. The enterprise produces over 100
La Encina Capital, SL,

ES
Пекин, CN
Vegetable oils produced in Russia and Ukraine - sunflower, corn, palma, soybean, rapeseed, olive (Spain, Greece).
Русская Торговая Организация, ООО,

RU
Циндао, CN
Russian state grain company Russian Trade Organization offers Corn Gluten (corn gluten meal) with delivery in China in terms DAP / CIF in the following characteristics: moisture - 12% max protein -
CCK Leader, ТОО,

KZ
Пекин, CN
Sell corn fodder a grade the pioneer, dirtiness less than 1%, humidity of 14%. Shipment: Almaty region.
ЛибертиОйл, ООО,

BY
Пекин, CN
Куплю:
Maltodextrin potato or corn 1000 MT in year
Смарт Агро Инвест, ООО,

UA
Пекин, CN
In our capacity as Trading, LLC «Smart Agro Invest» in Ukraine seeks to service quality care and production customers seeking trust end responsibility. We work directly with farmers owners, grain
Кловер Груп, ООО,

UA
Пекин, CN
We sell cereal crops: wheat, corn, barley, millet, wheat, soybeans (soy), sunflower. There is also flour, oil, and other agricultural products. Large quantities. We will provide more detailed
Новые объявления
Продаем оптом березовую чагу., Пекин.
10 ¥ /кг от 6 ¥ /кг оптом
Пробковый Пол, Пекин.
Обрезная доска, палетная заготовка, брус, Пекин.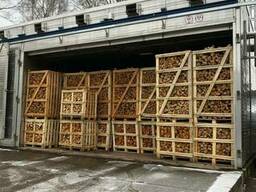 Firewood (mix, birch, oak, hornbeam) / Дрова, Пекин.
50 - 115 € /м.куб. оптом
Говядина омасум, Чэнду.
Кругляк, пиломатериал, брус (ДУБ, БУК), Пекин.
×
×
×